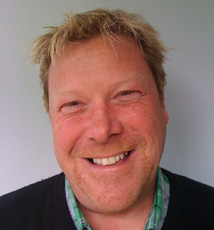 David Young
Food Consultant
"David started his food and drink career with Sainsbury over 25 years ago, responsible for buying perishable foods, establishing strong relationships and dynamic sales growth, wanting a breadth of experience he moved to Booker where he was responsible for buying and innovation for fast moving chilled foods and the operational disciplines that go with this... read more"
What We Do
Research
With 20+ years of experience of researching projects and product to achieve market entry, market share. Product development, brand creation, market capitalisation, equity investment amongst others. David Young Consulting U.K. Ltd has the capability of creating shareholder value through a robust and thorough understanding of the markets and the customised analysis of these markets in a way that creates direction, magnitude and clarity.
Our clients stretch from start up and concept through to established Blue Chip FMCG companies, International manufacturers looking to enter the UK market and companies looking for a diversification strategy.
C.O.G.S. Model (Cost Of Goods Sold)
We can provide your business with a customised cost model that will enable you to ensure your product cost base is both financially sound and sustainably based and will be suitable to take to the bank or other venture capital organisations as part of your business plan.
This will enable you to plan product/brand launches with the confidence that you haven't missed costs and will IMPROVE your profit margin.
Enabling you to value engineer your raw material or packaging costs.
This, with some coaching, help you to forecast and manage commodity purchasing, protecting you against market inflation.
Compatible with most FMCG Grocery businesses and Food Retail businesses.
COGS model will ensure your planning process is sound and along with our GAP Analysis model, will enable you to make sure your products are positioned absolutely right – first time.
We will show you the power of our tried and tested COGS model on planning and managing your business – once you have installed this you can use it again and again at no additional cost.
Gap Analysis
Understanding 'what it takes' to get new products onto the shelves at Waitrose, Sainsbury, Tesco, Asda involves getting under the skin of these businesses. This tool when compiled on a customized basis for you – allows you to present your business to the retail business of your choice in the language they understand – making your communications with the key decisions makers relevant, meaningful and compelling.
GAP analysis tool - completes your knowledge of the sector you wish to break into.
Makes sure you benchmark your brand in the correct way to position your products correctly.
Creates a framework and populates for the next 18 months – Product development
Mandatory for all the major UK supermarkets – they will not even talk to you without this being completed first.
Ensures you do not waste time in areas of the marketplace that have no growth potential
Creates for you a bespoke action plan that will see you enter the market 7-10 month early.
We produce a quarterly analysis of what is, and more importantly, what isn't on the shelves of the major supermarkets. We use this to help you understand the market you are targeting, giving you the all important competitive edge and insider knowledge when approaching buyers.
Channel Strategy
Food and drink producers often spend an inordinate amount of time and more importantly working capital knocking on the wrong doors at the wrong time for product launches – this is immensely frustrating, time consuming and de-motivational – We will guide and help you get the right product in the right place at the right time, saving you time, money and sanity! - when this is used in conjunction with the GAP analysis above – your market entry is guaranteed to be taken seriously.
Micro Sales Strategy
Every single retailer is different. We understand how they work and we can help you get to grips with their culture and show how to persuade them to list you. Our Micro Sales Strategy helps balance your operational capacity, sales ambitions and the amount of working capital required to make it all happen. By identifying how much, when, and realistically what you can expect to sell, this tool creates a framework for planning all the things you need to be a successful supplier to the food and drink industry minimum 12 months out
How to PRIORITISE your sales efforts maximise your revenues and minimise your time scales for your business.
When used in conjunction with Gap Analysis and C.O.G.S. you have the complete business planning package to grab your market share!
Micro Sales Strategy provides you with a lasting blueprint for future product development and growth and effective management of your KPIs.
Plan your labour requirement or relationship with a contract manufacturer
Secure contracts on raw material supply with accurate forecasting
Secure the best deal on Distribution and Warehousing with realistic projections
Use this tool to provide CAPITAL INVESTMENT in your business, it is tried and tested and has resulting in several High St banks and investment capital groups responding to the model.
After using this product you will not need to take advice on this business topic ever again!
Contract Manufacture
Most of my clients elect to follow this route for the first 18 months of a new product or brand's life, (Vimto has been operating this way for many years) – finding a manufacturer of the correct size, culture and technical standards can be challenging. Reaching an equitable agreement on cost and operating standards/practices ……….can be even more. We pride ourselves on finding you the right partner that fits with your needs, can become a trusted extension of your business and the framework to make sure every single question is answered up front ot make sure your margin is protected and an equitable agreement reached.
Contract Manufacture Pre-Brief forcing out the key issues for your brand
Capability model making sure a realistic plan can be used as the negotiation tool with NO SURPRISES.
The correct style of relationship for you ranging from distinct 3rd Party to complete partnership.
Consumer Focus Groups
From Hall to focus group testing we can arrange to get the target consumer you are aiming for together in groups to give you first hand feedback on issues you may need clarity on, or just confidence you are making the right decision. Some of the UK supermarkets specify a need for this in the case of new categories in particular. We can take the graft out of organizing and interpreting the results with a commercial advantage in mind.
Interim NAM (National Account Manager)
Once all the vital planning is done, and a compelling brand, product, message, USP, channel to market has been established – We can make it all happen for you.
We can operate in one of 3 ways to dovetail with your requirements
- Represent your business, physically establishing links and customers with your company on your behalf ( these tend to be clients who are comfortable making things but are not keen on Sales)
- Represent your business (with you) for the first few appointments (example in the case of ambition to supply into the UK supermarket sector) to make sure you can construct and deliver an agenda and operate at level 3 listening.
Or
- Prepare via coaching and mentoring a … how to… method, in addition to being available for pre and post interface (sometimes during) for advice, guidance on the major issues like trading terms, exclusivity, private label, promotional advice etc.
NPD & Brand Solutions
Turning ideas and concepts into something your customers can eat... and pay you for, is what we are all about, Taking the planning process and converting into creative execution without costing the earth is part of the service, although it is not part of the direct package of products we work extremely closely with a small group of trusted partners who act like they are part of our company and are intune with our methods and what the market place demands.
Ask about this service and we can explain what we have done so far and what we can do for you.
"...Once I met David he showed me how to present my products, helped me with negotiation with my contract manufacturer and with my customers..."
Island Cuisine